NEVIOT+ FRUITS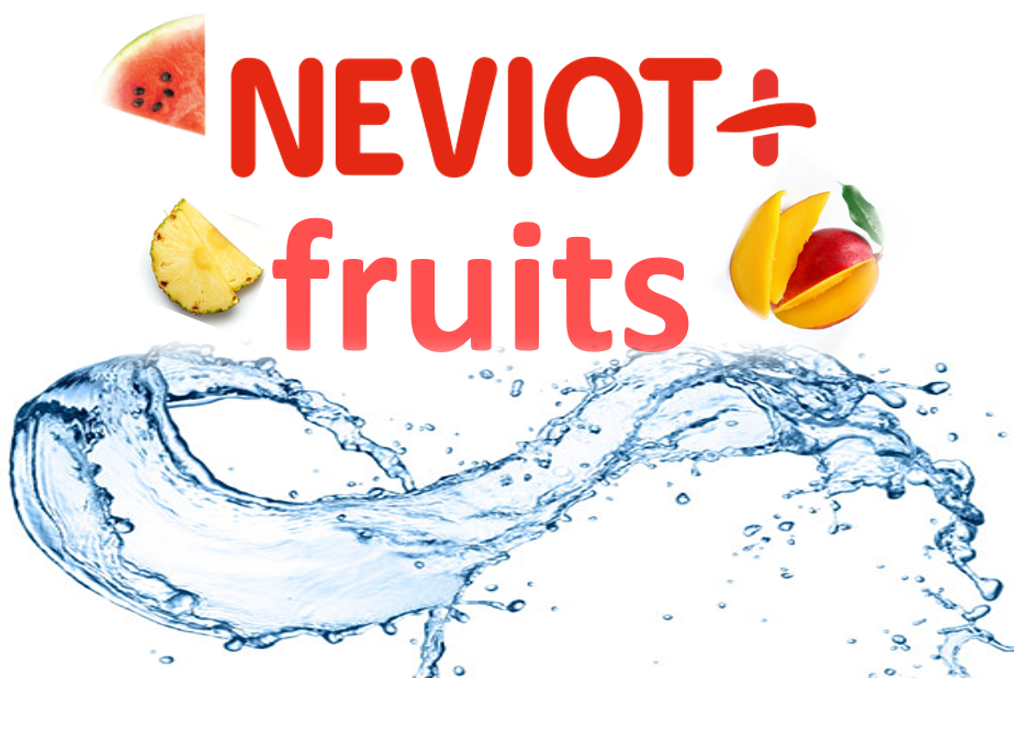 Enjoy the nutritional value of Fresh, Natural Mineral Water,
with delicious flavors and real fruits components!
In 2018 NEVIOT decided to take NEVIOT+ to the next level.
We wanted to keep the Health & Wellness composition,
we achieved, and enhance it even more.

In order to do so, we used real fruit ingredients in the beverage and chose 4 delicious flavors.

The outcome is a most delicious beverage,
which contains minerals, 5 B group vitamins real fruit components
and has a low calorie level.
NEVIOT+ fruit is preservatives free, transparent and has no color additives.