NOVIA

Bottle-less Mineral Water Cooler in Maximum Comfort & Style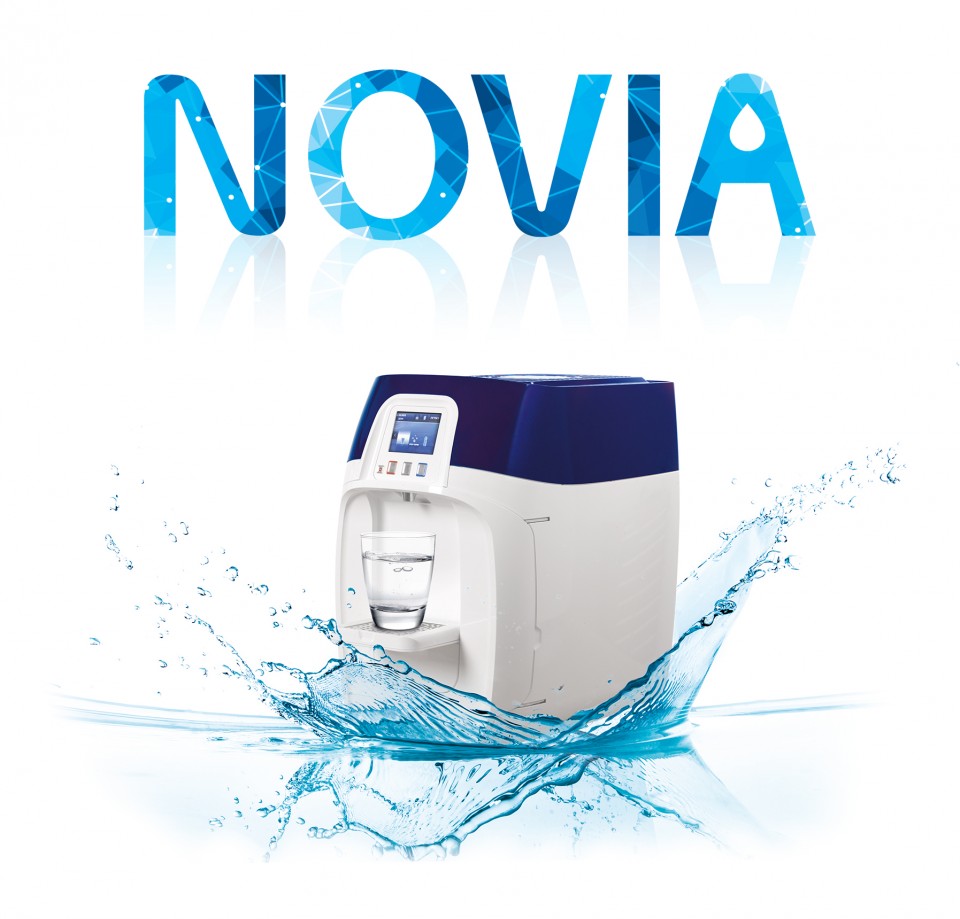 We are pleased to present Novia, the first compact bottle-less mineral water cooler.
As of today, you and your family can enjoy high-quality water every day. The innovative Novia countertop water cooler, with the new Bag-in-a-Box technology, enables you to enjoy your choice of cold / cook / hot & extra hot water, in comfort and style. trust the quality of the drinking water at your home, for you and your family.
Novia features:

A 7.25 Liter / 245 FL OZ compact, convenient container of water – no more need to use & store large 5 gallon bottles.

User-friendly color touch screen with one-touch operation to automatically pour a preset quantity of water, or manually pour any quantity of water you want.

Baby Bottle feature that allows you to preset the quantity and the temperature of the water. You can prepare a bottle for your baby according to your preferences with one-touch action.

Patent registered Automatic Maintenance feature, to keep Novia in quality condition throughout its use - without user intervention - in order to ensure that you get water of the highest quality at all times.

Energy Saving Mode enables you to reduce energy consumption according to your needs. Energy Saving can be set to a one-time mode or to a periodic mode according to a fixed schedule.

Child Protection mode to control safe access to hot and cold water.